Repaint: Scat VI
for P-51D (Civilian)

P-51D Mustang "Scat VI", P-51K-5NT, serno. 44-72826, civilian registry N51YS.
Scat VI was the mount of Major Robin Olds, 434th Fighter Squadron, 479th Fighter Group, 8th AF during 1944 - 1945.
Today the civilian Scat VI (N51YS) is owned and operated from Tuscaloosa, Alabama by Mr. Denny Hickman.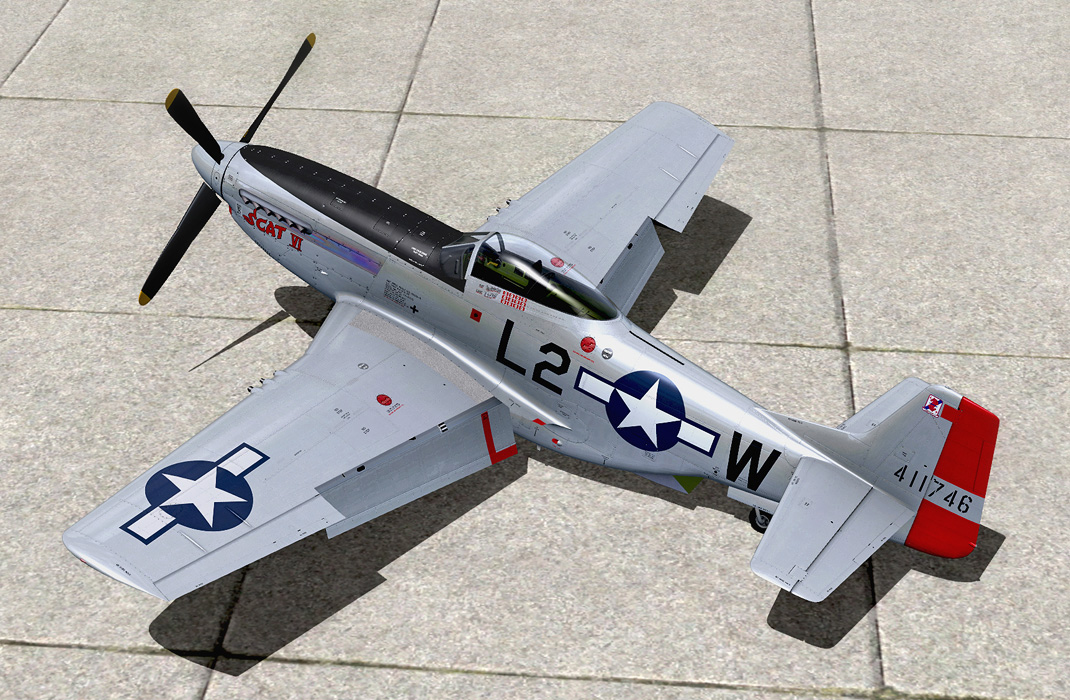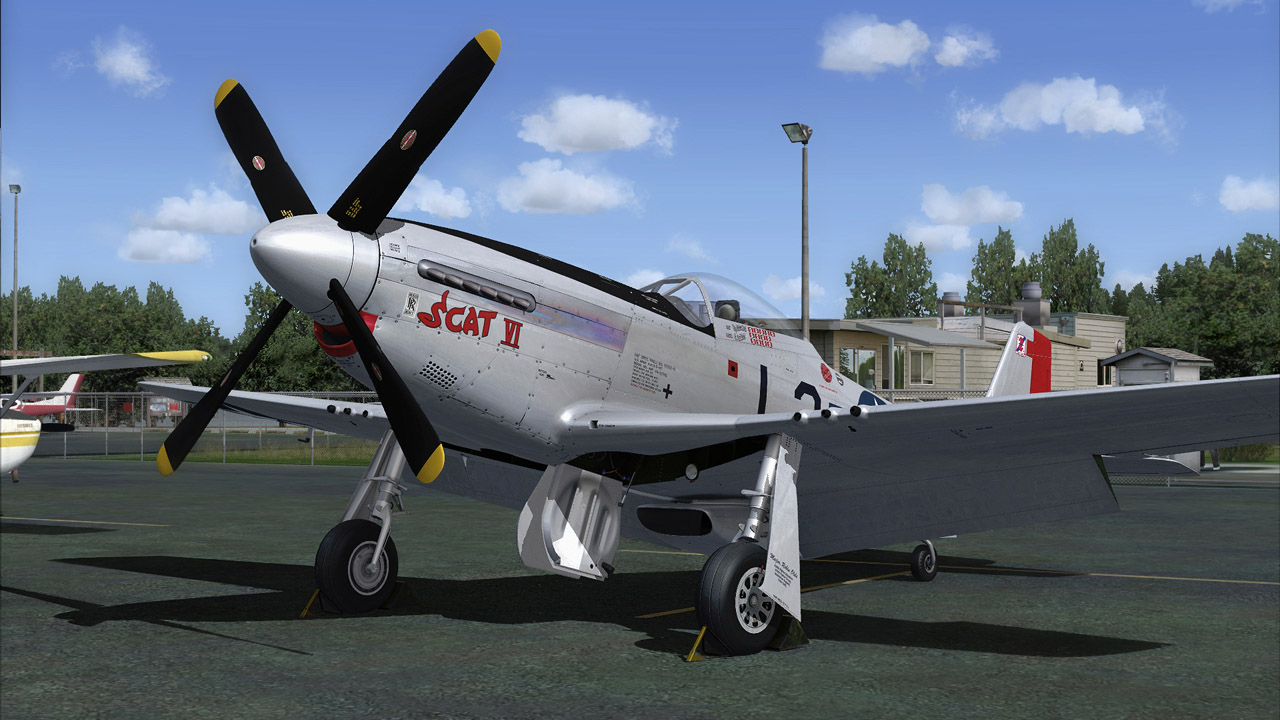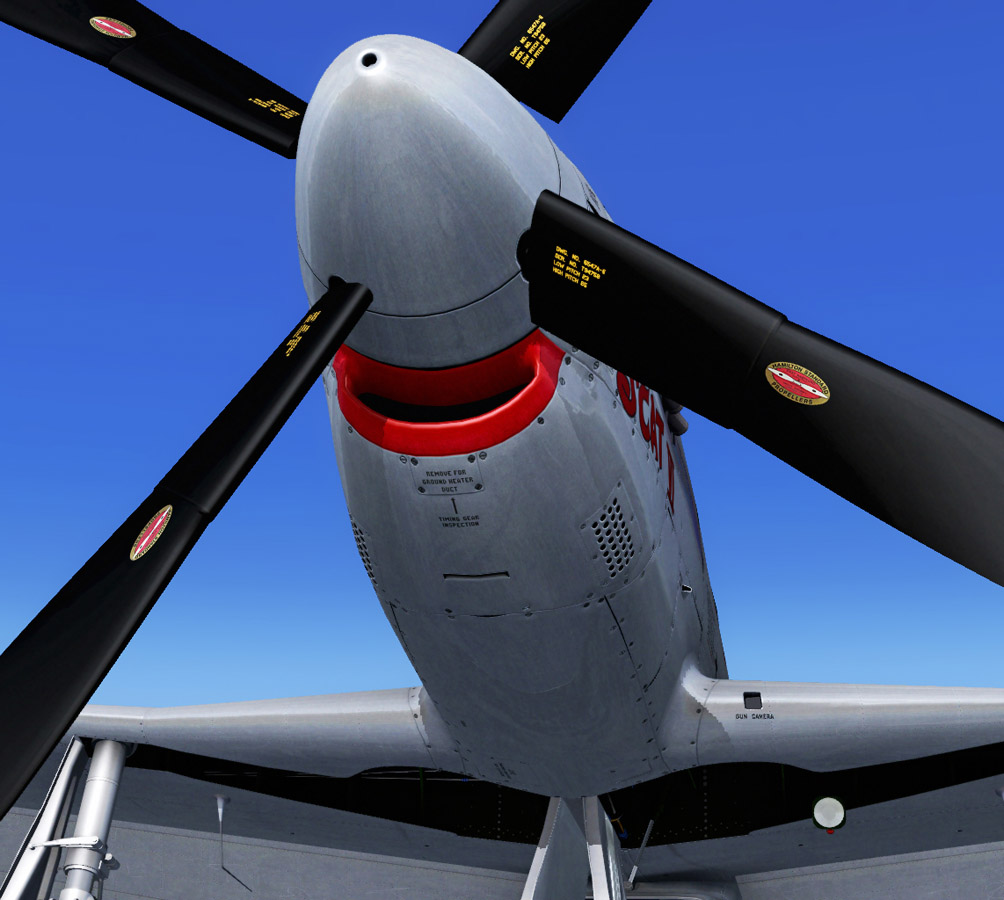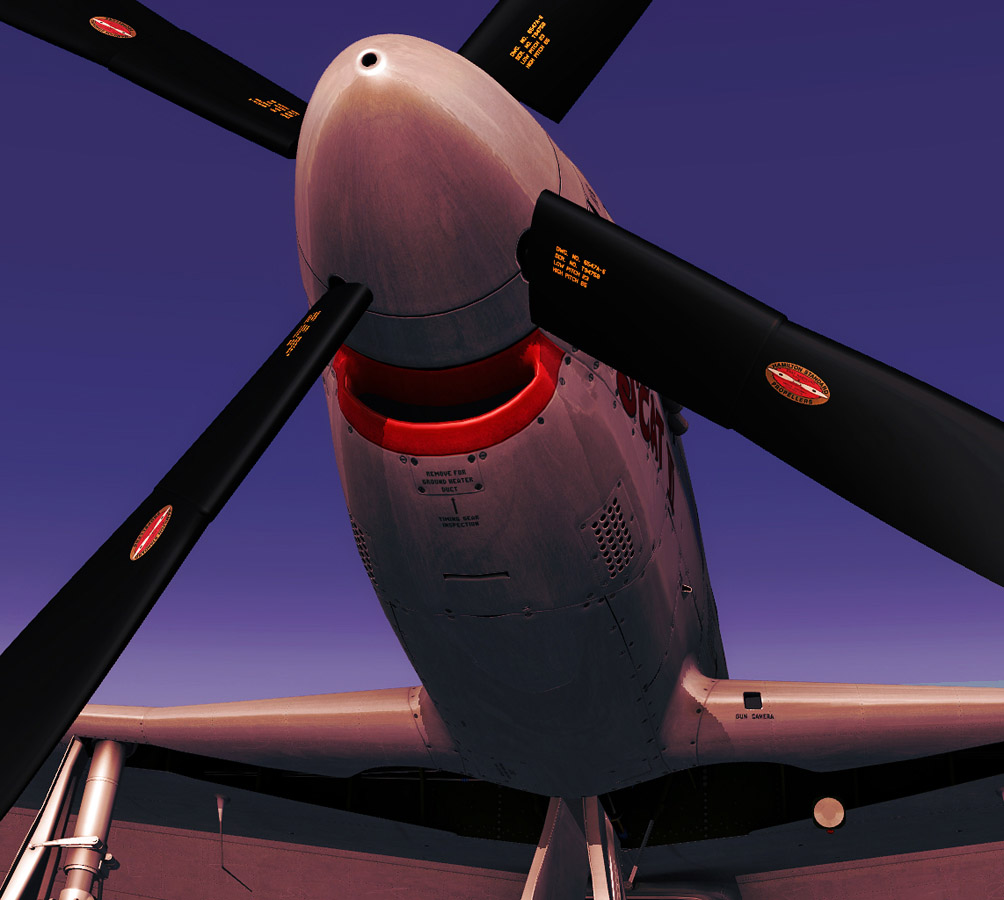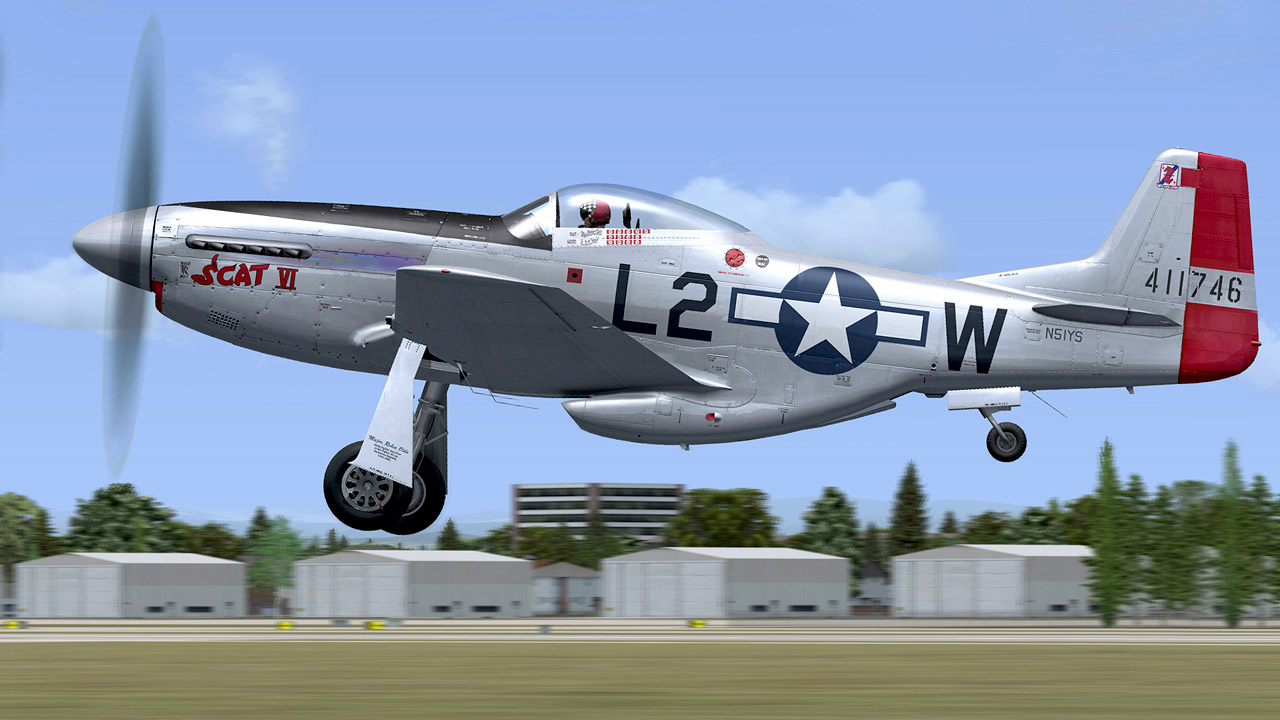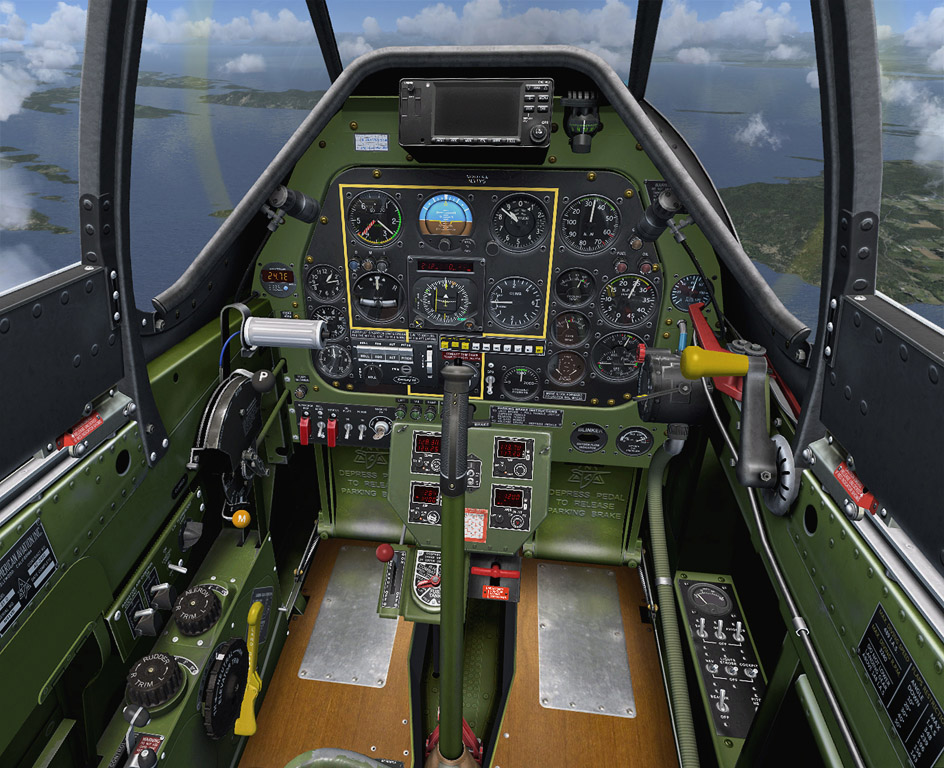 Several items in the cockpit was repainted so that it resembles the actual civilian Scat VI cockpit.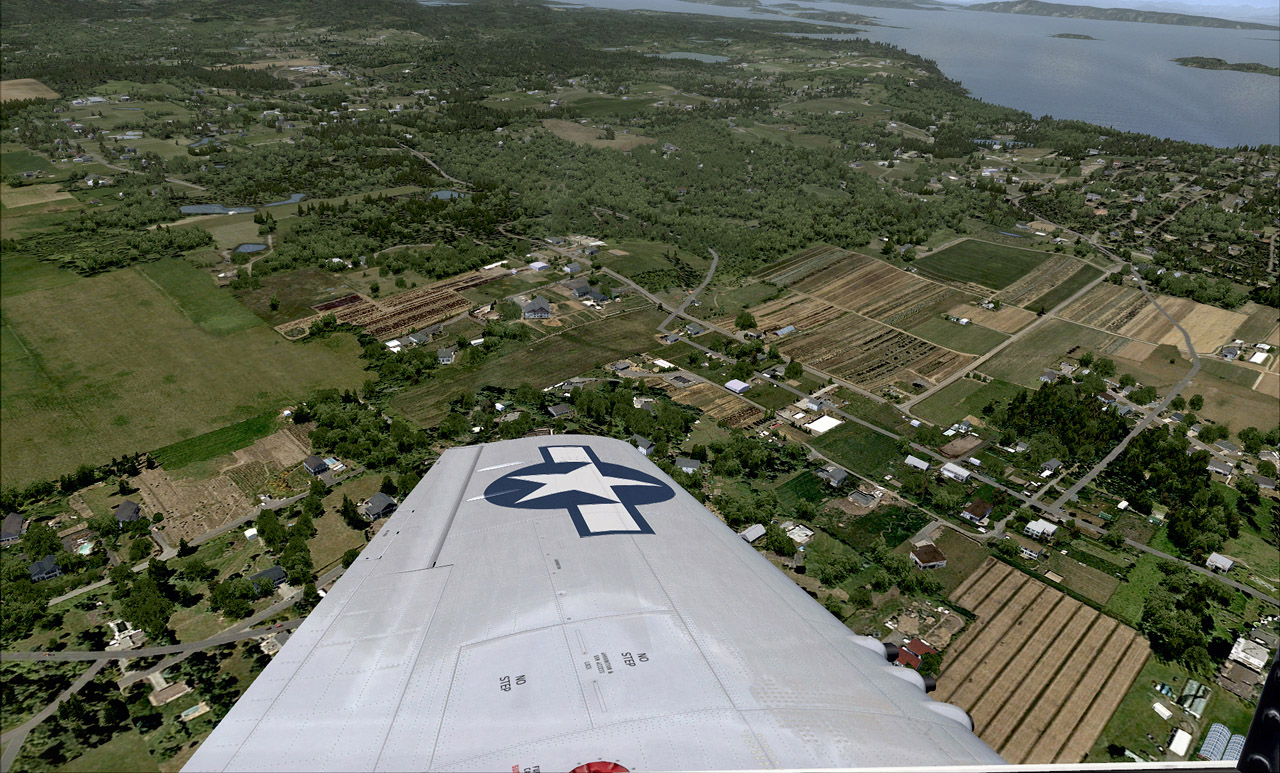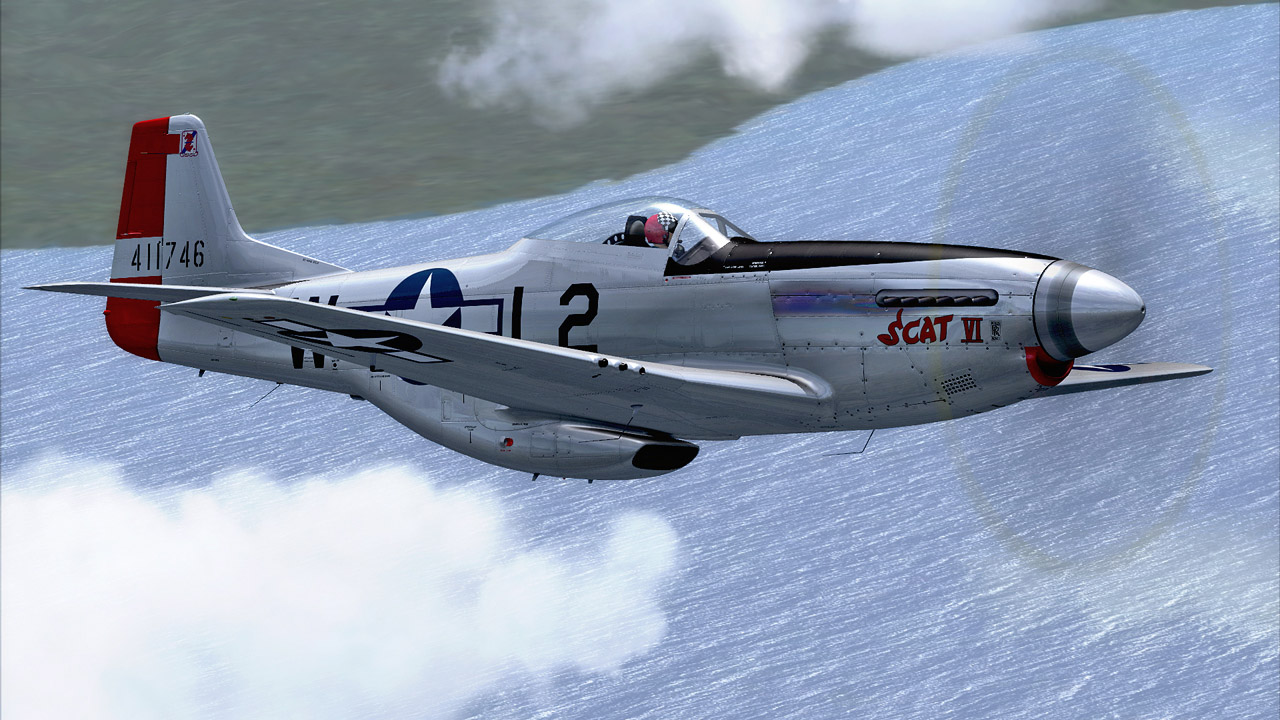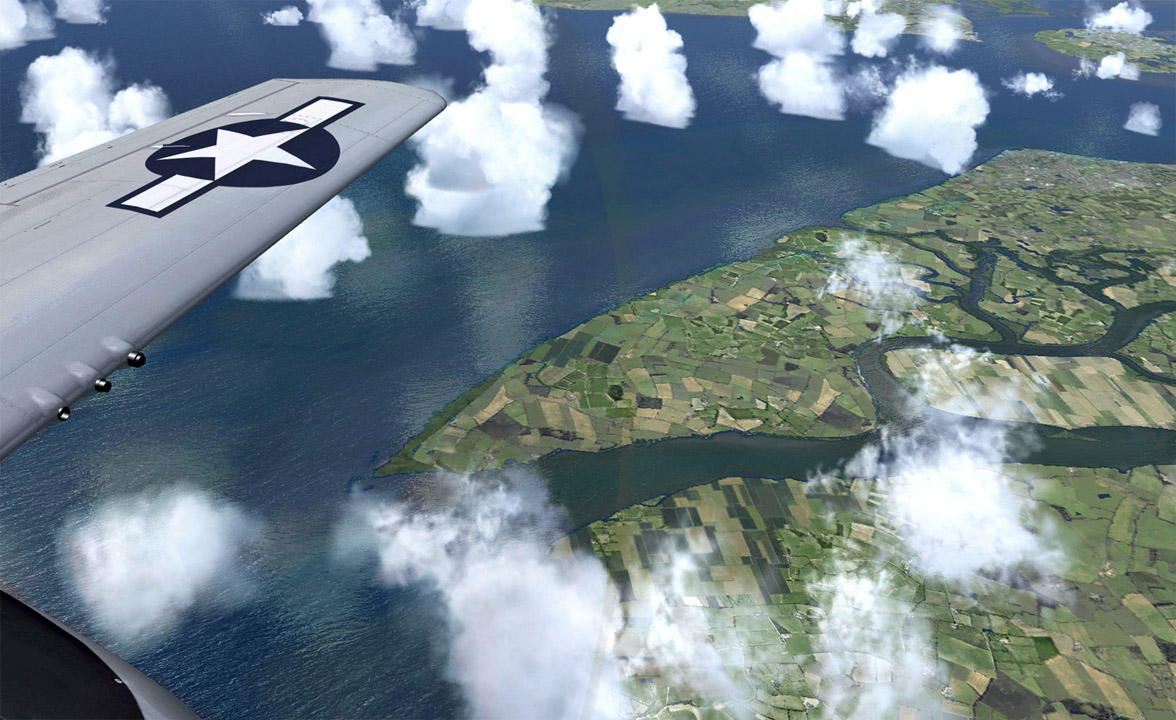 Over the east coast of Essex county, England with ftx-orbx EU England scenery.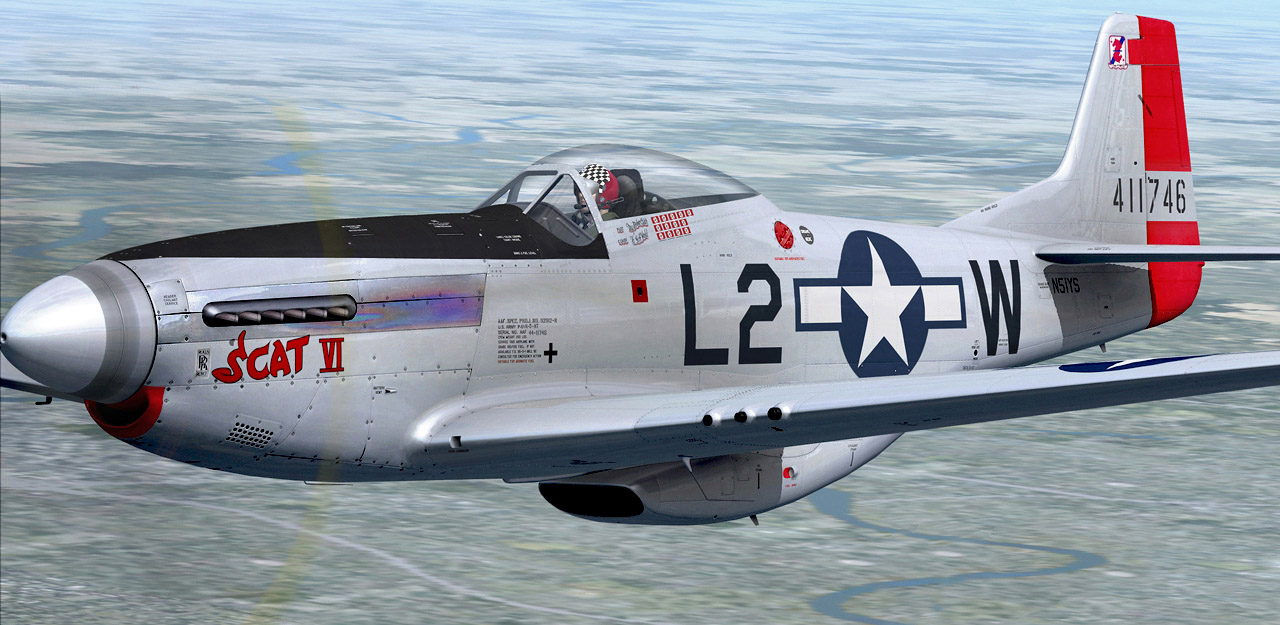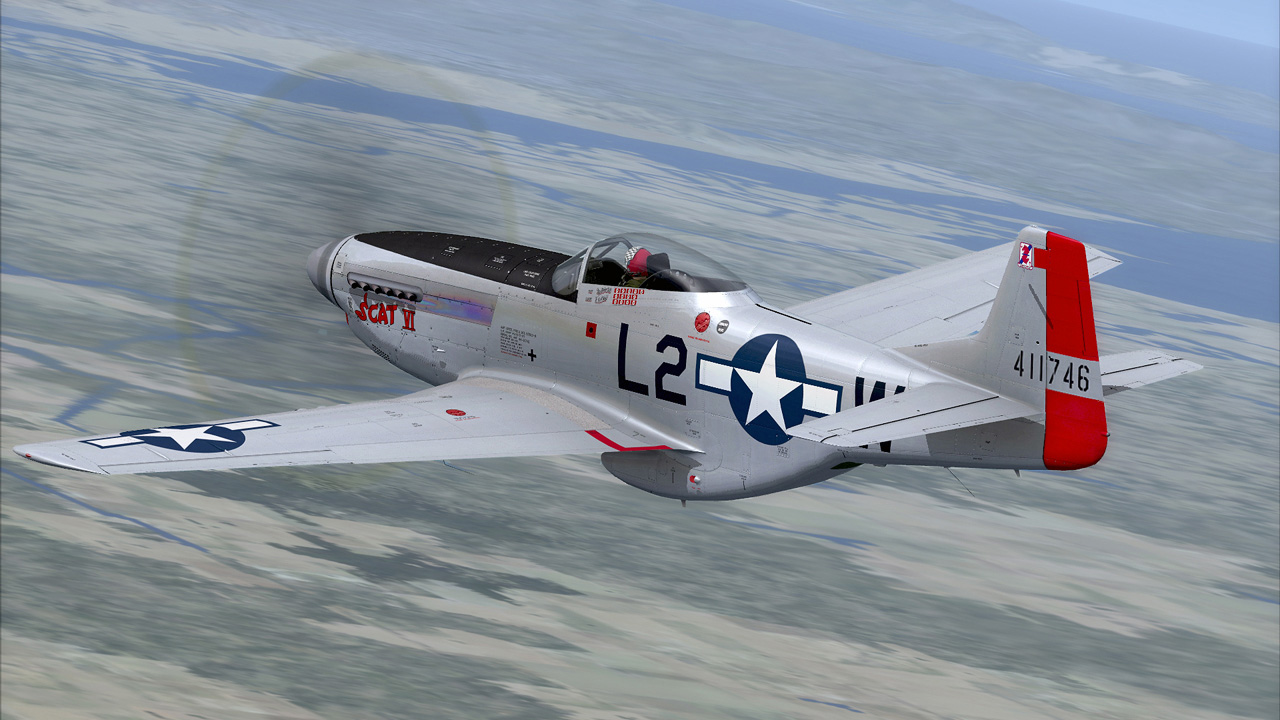 ---

Scat VI Repaint package for A2A Simulations Wop3 P-51D (Military)