Repaint: Old Crow (Nordic)
for P-51D (Civilian)

Here is a repaint of the civilian version olive-drab Scandinavian "Old Crow" P-51D, registry N167F, sn 44-73877. It emerged
from restoration in 1985, and painted initially as a light gray 'Old Crow' (and even seen with sharks mouth), then in 1999 it
was repainted as "Detroit Miss". Finally in 2001 it was repainted into Olive-Drab "Old Crow" as it is today. It has periodically
been repainted as other aircraft used in movies such as "Memphis Belle" and "Red Tails." This popular aircraft is also a favorite
amongst airplane enthusiasts and aviation photographers, and frequently seen on the air show circuit in Europe. Current
owner of this P-51D is Nordic Warbirds, Sweden.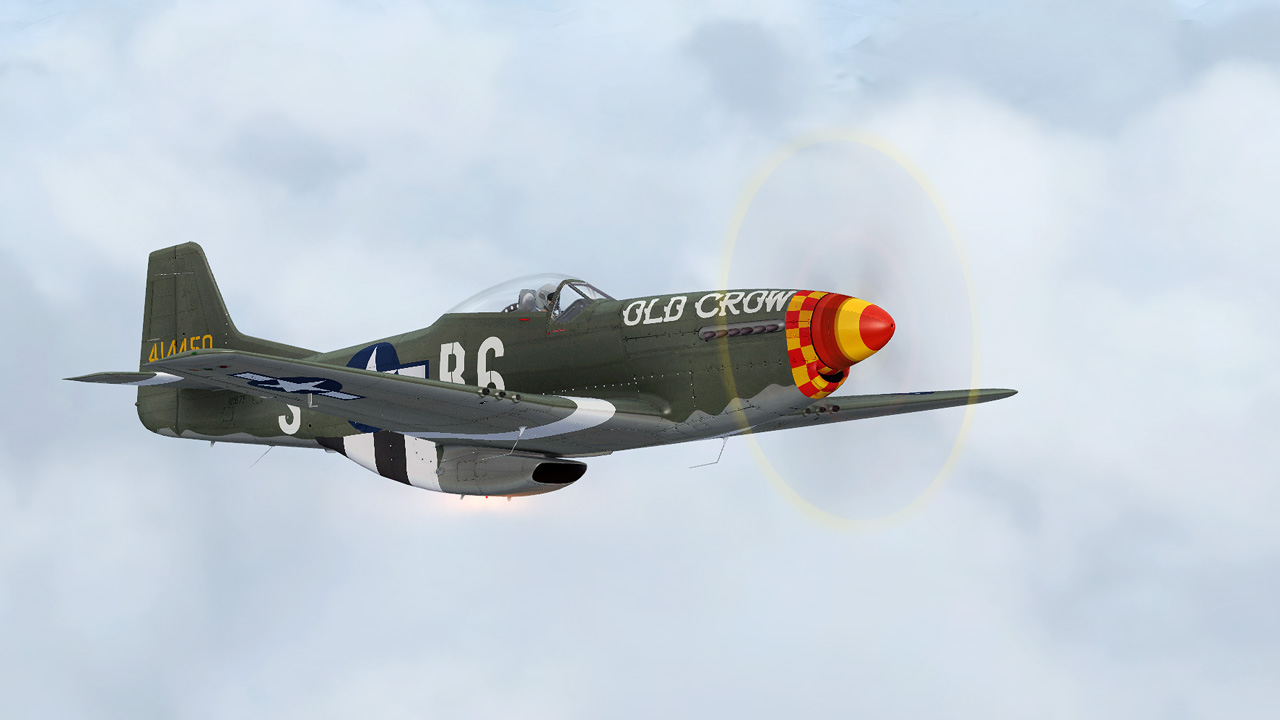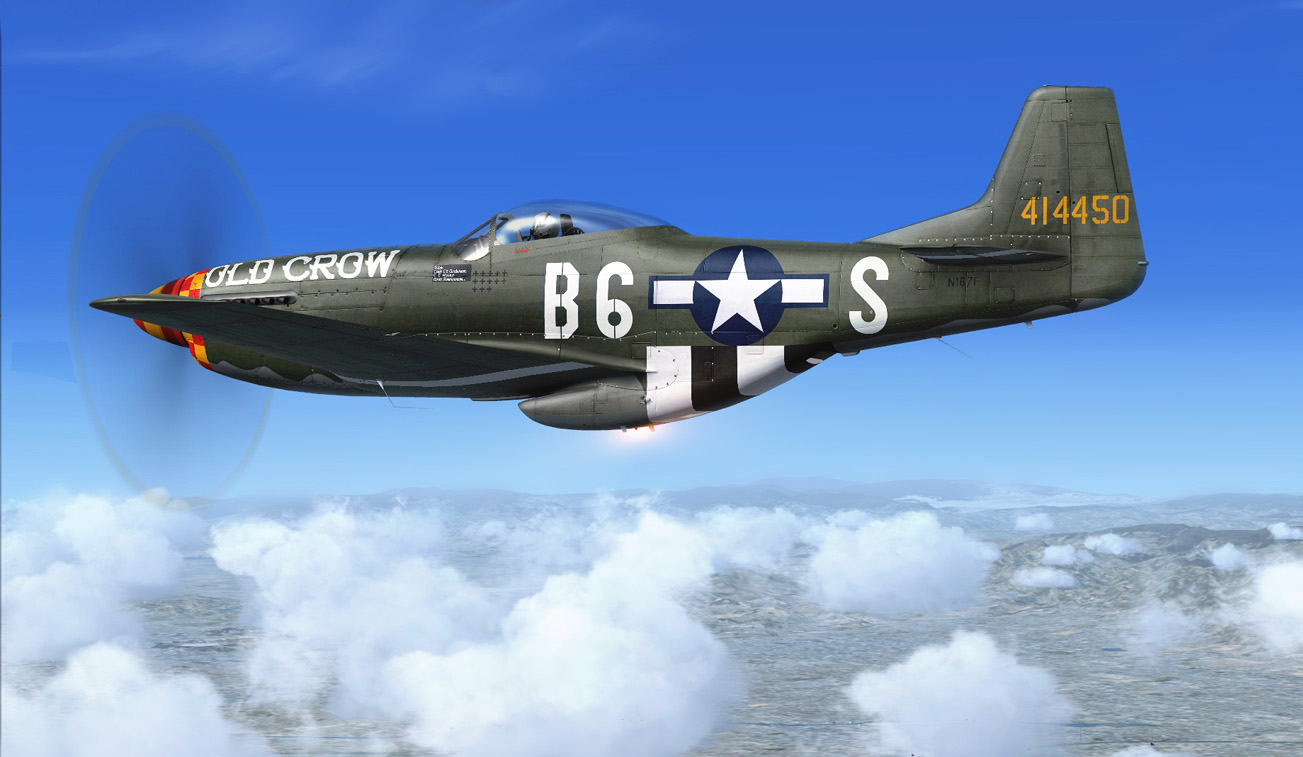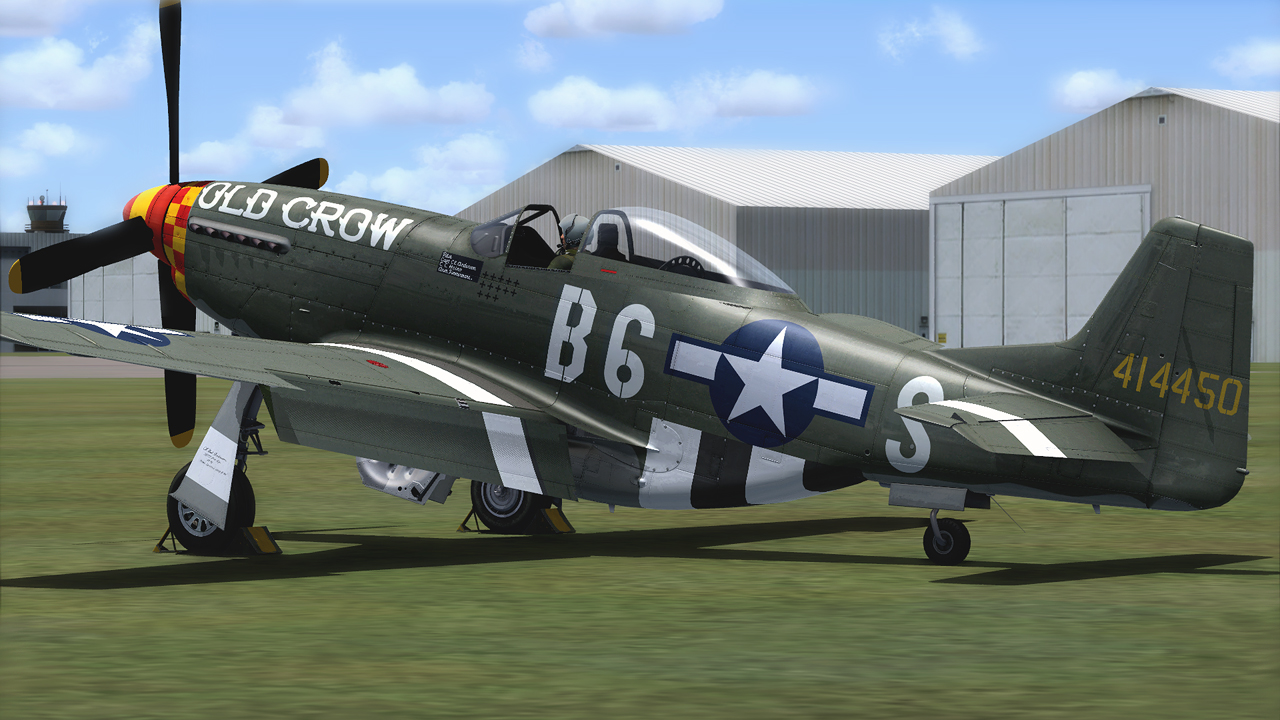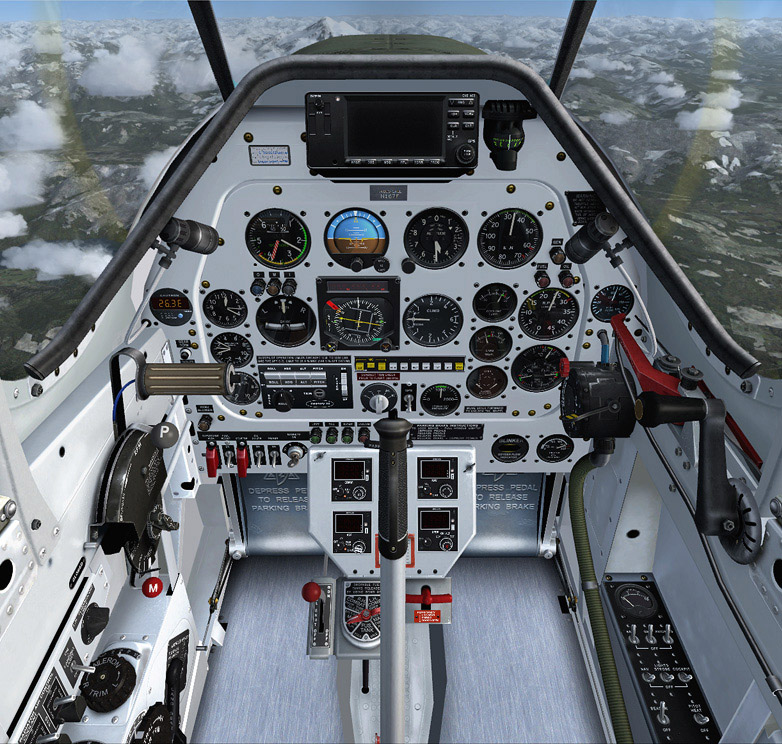 White/Light Gray cockpit color as seen in the Scandinavian Old Crow N167F.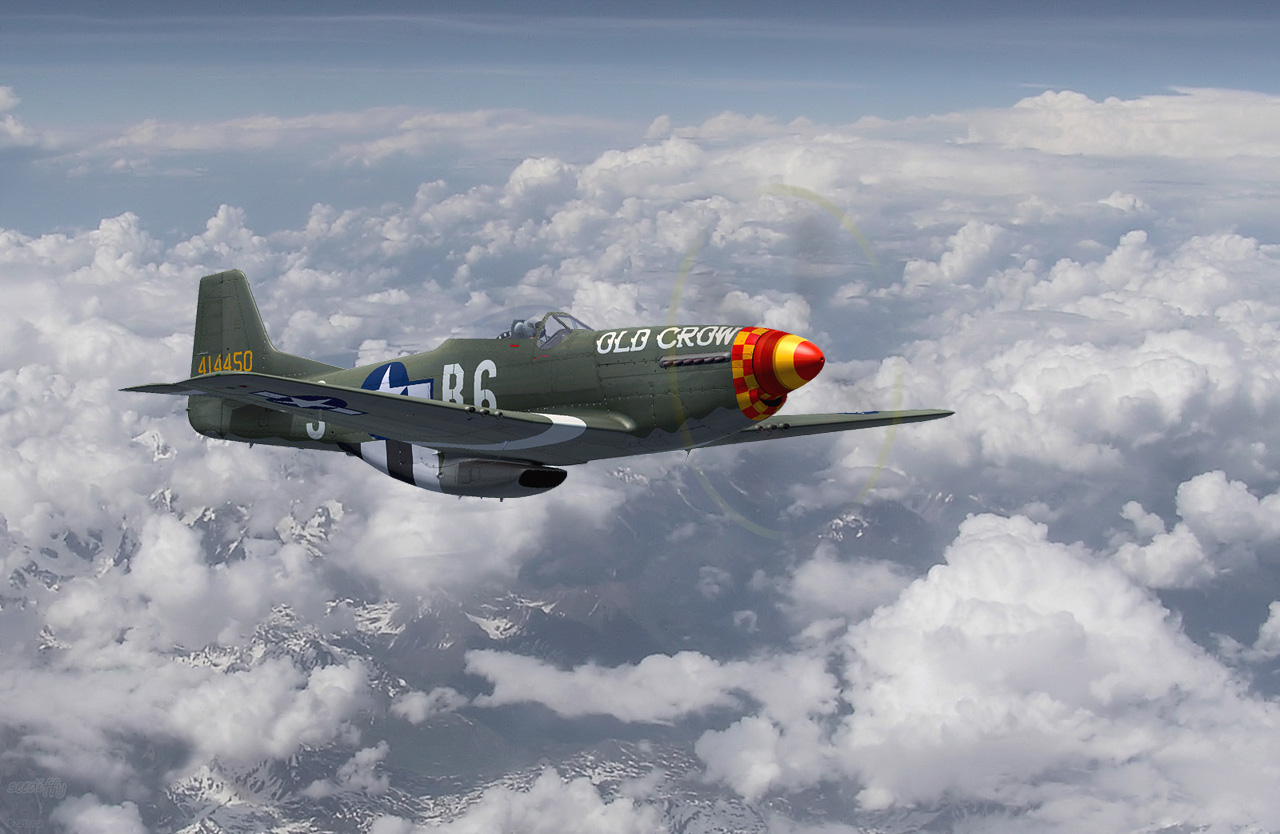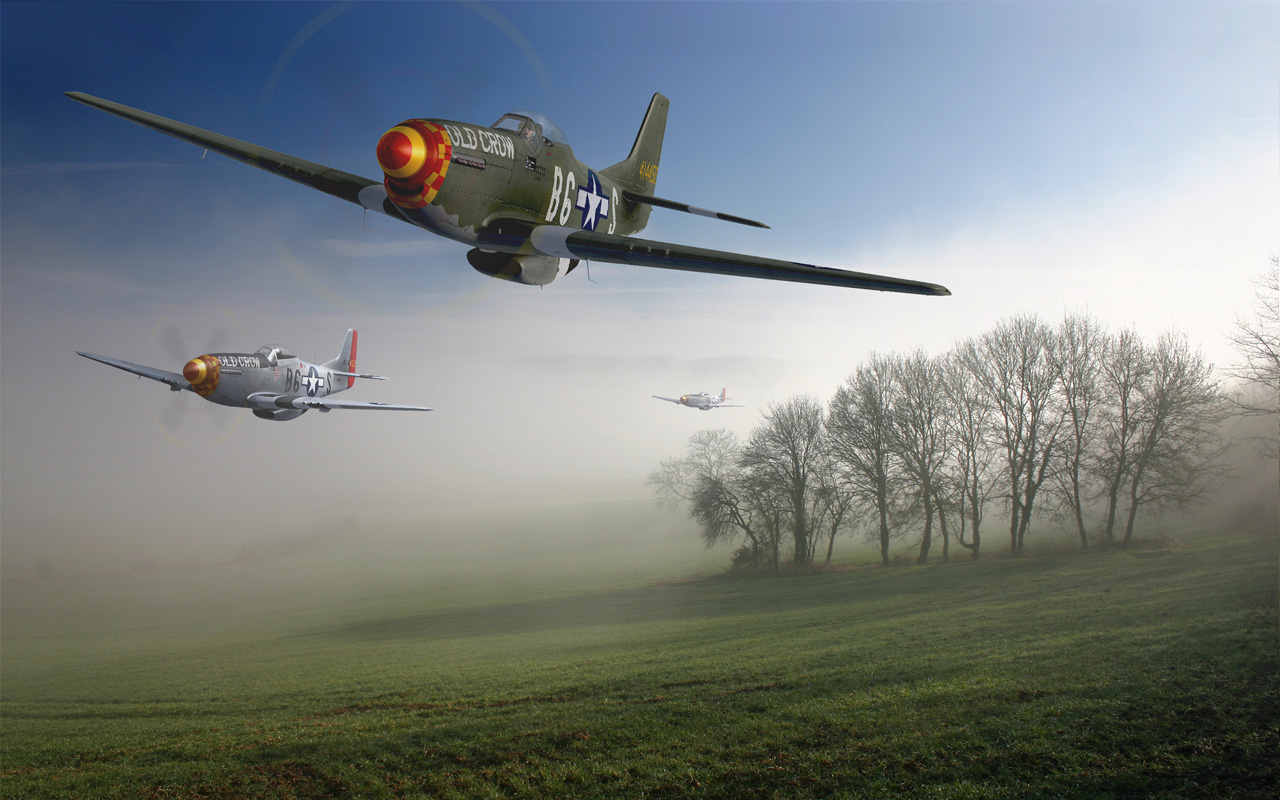 ---
Old Crow (Nordic) Repaint package for A2A Simulations Wop3 P-51D (Civilian)