Repaint: Glamorous Gal
(for Civilian P-51D Mustang)

This is a repaint of P-51D "Glamorous Gal", registry N751RB, 44-74453, restored 1987. Its paint theme is based on the WWII P-51D
Mustang from the 335th Fighter Squadron, 4th Fighter Group, 8th AF in late 1944. In 2013, it was sold to a new owner, and it is
undergoing repair and restoration to a new paint scheme.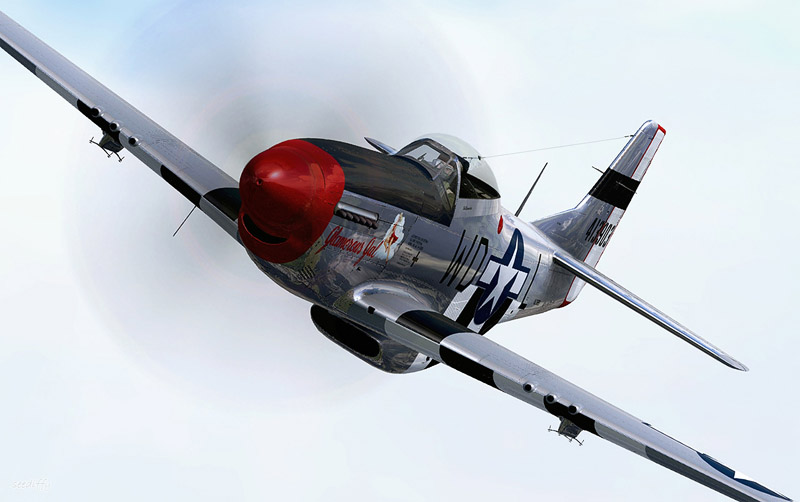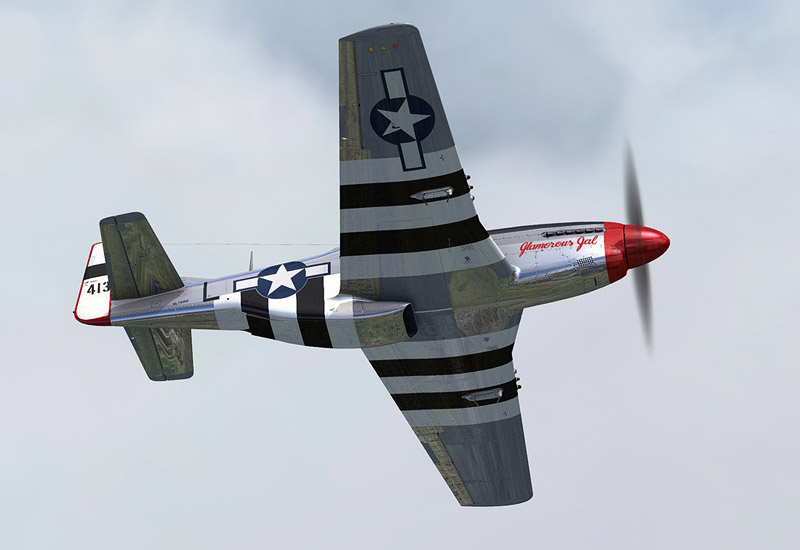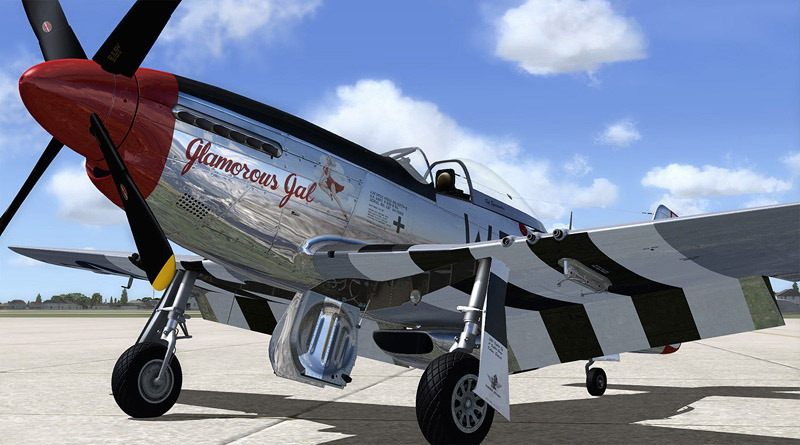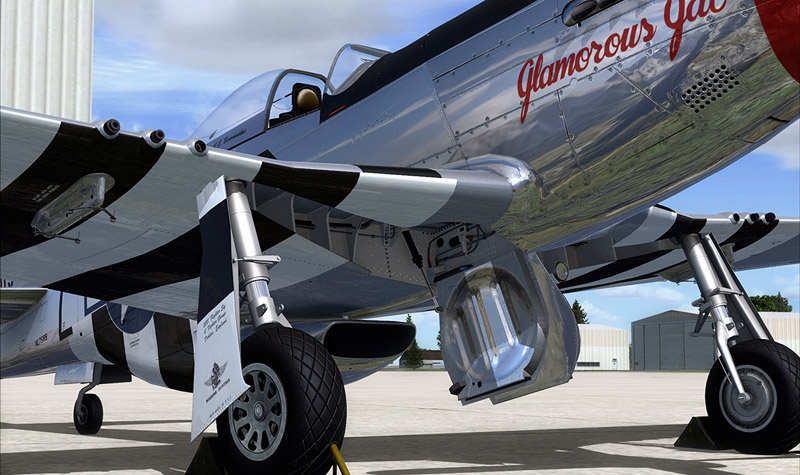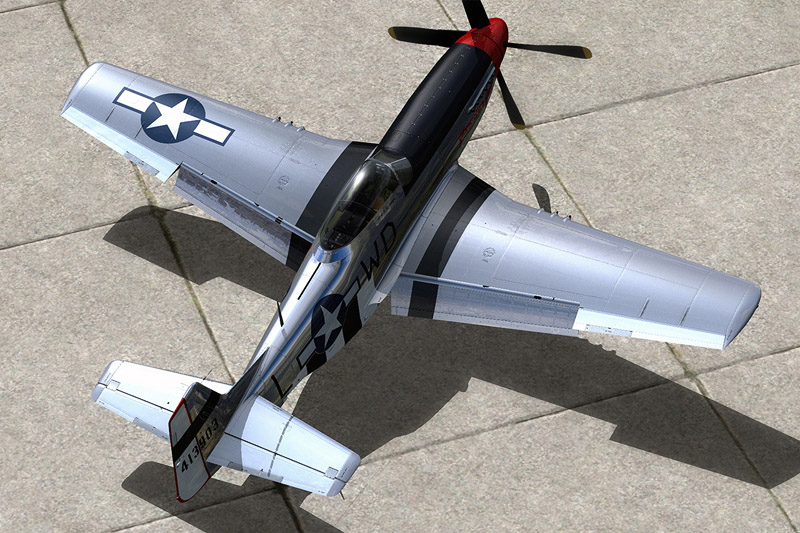 Due to restrictions in the bump map, the wing fuel caps were placed in the standard P-51 position.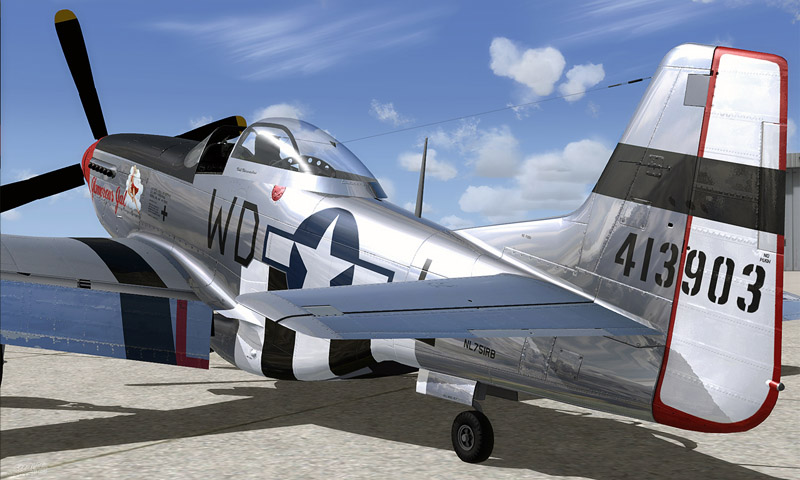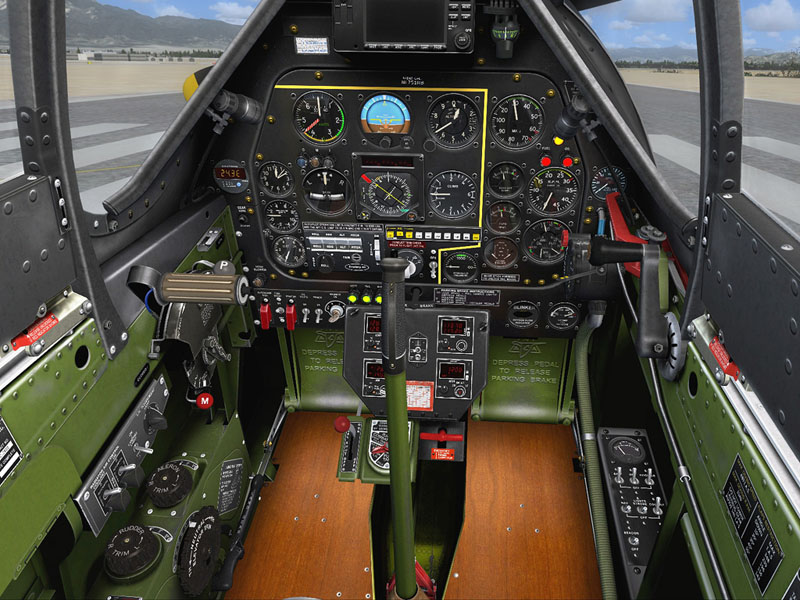 Screenshot of sample cockpit for civilian mustang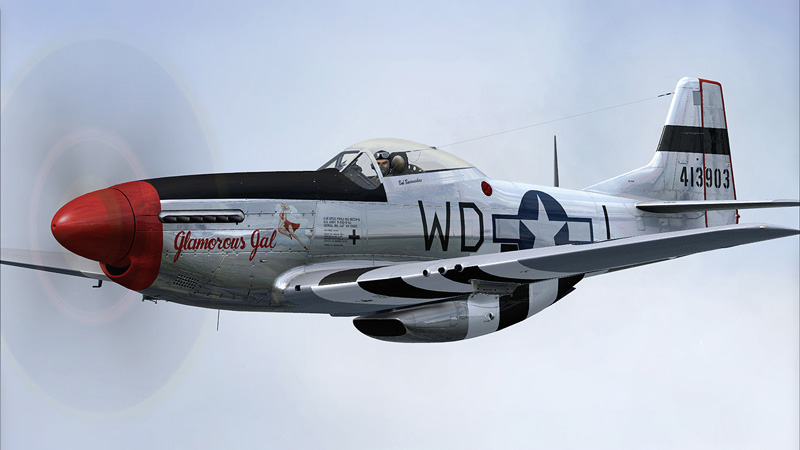 For rev7 update, the "WD" letters, D-day stripes & insignia were moved back to match the photographs of
Glamorous Gal, NL751RB. The panel slits/gills for the oil radiator were added, and the coolant vent panel was
removed. The fuel cap above was changed to a diameter similar to the photos. Prop blade lettering was also updated.

Glamorous Gal Repaint package rev7 for A2A Simulations Wop3 P-51D (CIVILIAN)



(updated 31-May-2014)